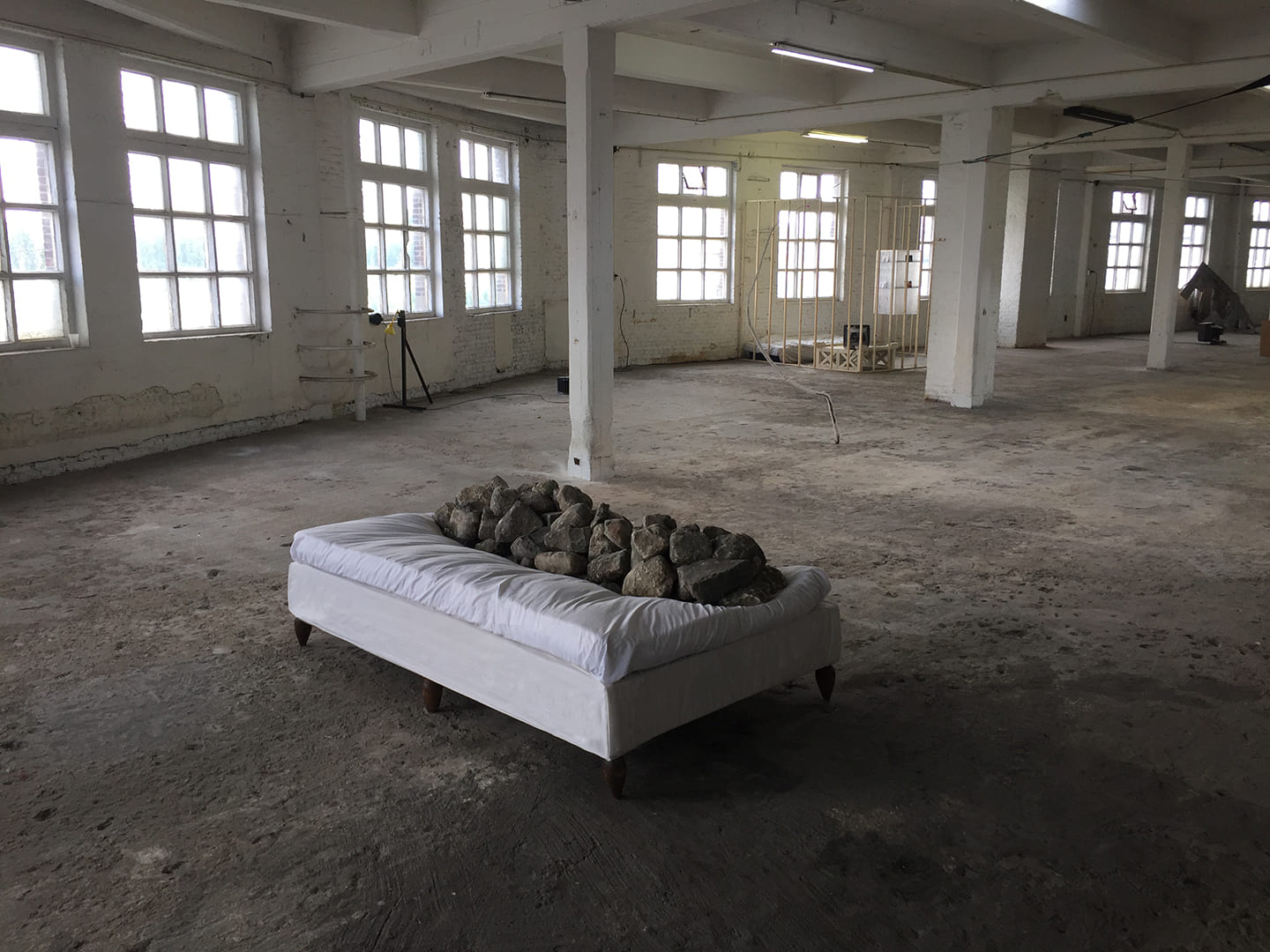 FR︎
LE TEMPS NE PASSAIT PLUS, SCULPTURE 2016

(lit double, pierres, tissus)
Dimensions: L.200cmx l.140cm xH.70cm

"La vie se retirait de lui comme la mer brusquement recule et délaisse un rocher trop longtemps caressé. L'idée de lui-même en vieux rocher le fit rire un instant, d'un petit rire amer. Mais en effet, la vie s'enfuyait de lui, lui semblait-il, comme par une blessure secrète. Le temps ne passait plus : il disparaissait."

Extrait d'Un peu de soleil dans l'eau froide de Françoise Sagan.


ENG︎
TIME WAS NO LONGER PASSING, SCULPTURE 2016

(double bed, stones, fabrics)
Dimensions: L.200cmx l.140cm xH.70cm

«Life was withdrawing from him like the sea suddenly recedes and abandons a rock too long caressed. The idea of himself as an old rock made him laugh for a moment, of a bitter little laugh. But indeed, life was running away from him, as if by a secret wound. Time was no longer passing : it was disappearing. »

Extract of A little sun in the cold water of Françoise Sagan.



Copyright © Pauline François. All rights reserved.